Alchemy of Transformation 100hr. India Meditation Retreat
With Brooke Sullivan and Daisy Marquis
March 7 - 19, 2018
This experience, this trip…is like a Lotus Flower. Each day a petal opens, until each of us… Lotus-beings…become fully opened.
-B. Gabriel, retreat participant, 2016.
In March 2018, The Wild Temple will venture to India for its annual Yoga + Meditation Retreat. Teachers Brooke & Daisy will be taking this years retreat group to the Himalayan Institute campus in Khajuraho, an ancient tantric city unprecedented by its beautiful & erotic temple architecture. Designed to support students and practitioners in unplugging from daily life to recharge on all levels, this 100hr. immersion will focus on meditation & the tantra yoga of the Himalayan sages. The retreat at the Himalayan Institute offers serenity and quiet for deep practice, (which can be a rarity in India), beautiful flora and fauna, western style/modern accommodations, 3 vegetarian meals per day, morning and evening chai, guest lounges, wifi access, and close proximity for easy day trips to the historical temples of Khajuraho, shopping, and Ayurvedic treatment spas. Students will deeply appreciate this Shakti-charged ancient-meets-modern setting. Practicing here, along with visiting holy places such as the 64 Yogini ruins, will enliven the teachings as well as connect students more strongly to the living flame within their own hearts.
A Sample Day in Khajuraho…
| | |
| --- | --- |
| 5:30 am | Morning chai |
| 6:00 am | The sweet melody of morning prayers of the Himalayan Tradition permeates the crisp morning air of the HI Sri Vidya Shrine |
| 8:00 am | Enjoy a nourishing breakfast |
| 9:00 am | Garbha Griha open for darshan until 10a.m. |
| 10:00 am | Morning Class w/ Brooke & Daisy |
| 12:30 pm | A hearty lunch to delight your taste buds |
| 2:00 pm | Afternoon Class w/ Brooke & Daisy |
| 4:00 pm | Savor the British tradition embraced by India as you refresh yourself with afternoon homemade Chai and a tasty snack |
| 4:30 pm | Retreat Activities/Free Time |
| 5:00 pm | Garbha Griha open for darshan until 5:55pm |
| 6:00 pm | Gather in the Sri Vidya Shrine for evening prayers (verses from Saundaryalahari) |
| 6:15 pm | Supper brings you together again to share the day's experiences |
| 8:00 pm | Evening Prayers |
| 9:30 pm | Quiet hours begin |
| 10:00 pm | Lights out for restful slumber and silence hours to soothe your inner being until breakfast |
This retreat, which follows the Alchemy + Kundalini 100hr. curriculum is an advanced yoga training immersion within The Sage Yoga Teacher Training's advanced yoga teacher studies program — Sage Wisdom. Students who take this course along with two others offered under the Sage Wisdom series, are eligible to be certified at the 500 hour level through Yoga Alliance. It is required that students have at least a basic steady spiritual practice and foundational knowledge of yoga to attend. A practice of at least 2 years of yoga and/or meditation is highly recommended.
Overview of Topics Covered:
The Twilight Language of the Sages
The 6 Gems of ParaYoga
Sri Vidya Tantra vs. Kundalini
Laya Yoga (the dissolution of the elemental forces of nature, emotion and mind held within the chakras)
Prana & Cranio Rhythms: Sacred Touch Into the River of Life
Secret (hidden) cave practices of the Tantrics
Earth, Sun/Moon/Fire
Vichara; Active Self Inquiry
Yoga Nidra & Sankalpa Shakti
Siva Sankalpa Suktam
Meditation
Mantra Jappa
Overview of Kundalini vs. Prana Shakti
Devi Sadhana
Fire Ceremonies
What is The Sage Yoga Teacher Training?
The Sage Yoga Teacher Training Program is a Yoga Alliance certified yoga training rooted in The Himalayan Sage Tradition. Offered through The Wild Temple School of Yoga + Herbal Wisdom and taught by Brooke Shannon Sullivan, this is a unique and powerful program that weaves ancient techniques of the living tradition of Himalayan sages into the modern mind and life. Drawing from Yoga Science, Tantric Philosophy, and Botanical Wisdom, this program offers a profoundly integrative and deep training. The program starts with foundational studies that guide each student deeply (as well as safely and effectively) toward becoming advanced practitioners. The Sage Yoga Teacher Training Program teaches about love, faith, and power in a non-dogmatic format, where interactive discussions are the highlight and students discover and begin to embody what is True for them (in relation to topics such as power, oneness, fear, the monkey mind, dharma or one's life path, right/wrong, emotional and physical health, etc…). The practices and course topics are designed to awaken each student's own inner teacher and empowered self, leading them into successful lives with rich relationships, and with the strength to shift unhealthy habits and an increased capacity for patience, love, & compassion. The Sage Yoga Teacher Training Program is dedicated to anyone interested in self-transformation through the yogic path and/or becoming a yoga teacher. For more information, please click HERE.
Photo Credit: Brenna Geehan
Teachers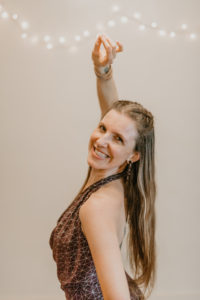 Brooke Sullivan
Brooke Sullivan BA, e-RYT500 is an herbal yogini, writer, retreat leader, practitioner and educator of the Science and Philosophy of Sri Vidya (ParaYoga) Tantra. She is the director of The Wild Temple School of Yoga and Herbal Wisdom and lead teacher of the Wild Temple's 500hr. yoga training program. An initiate of the Himalayan Sages, her passion is to empower and to embody the sacred in all aspects of life and her mission is to empower people…sometimes even, radically…to step into their highest, healthiest most powerful selves. Brooke's dedication to yoga and the healing arts has been cultivated with…
Learn more about Brooke Sullivan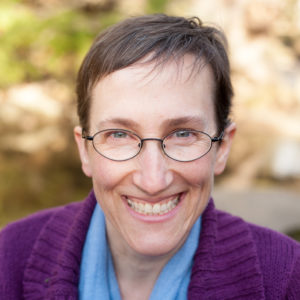 Daisy Marquis
Daisy has been facilitating growth in awareness and vibrant health for students and clients in the Asheville area for 20 years, through yoga, energy healing, meditation, and holistic herbalism. Her special focus is Subtle Herbalism, exploring the deeper dynamics between the natural world and humanity, particularly the power plants have to assist us in becoming ever more awake, aware, conscious and responsible citizens of Earth. Daisy lives with her family in Black Mountain and teaches through the Appalachian School of Holistic Herbalism and The Wild Temple.
Learn more about Daisy Marquis