Herbal Medicine Making
With Amy Branum
August 3 - 4, 2019
This class provides a fun weekend of beginner medicine making with Amy Branum for those interested in incorporating herbs into their life, or those preparing for the Level 2 Community Herbalism Course.
Classes are Saturday August 3rd & Sunday 4th, both 10am-4pm.
Students will learn how to make tisanes, tinctures, herbal oils, salves, and syrups. This class is hands-on and you will leave with many of your own preparations. Some understanding of using herbs is required to take this class.
The cost for the 2 weekend classes is $100, plus herbal supplies $40 (Total $140)
Must preregister to ensure there are enough supplies!
Register now or before July 19th.
This class can be used as a primer for the Level 2 Community Herbalism course.
—
TO APPLY:
Total class cost: $140  *Registrations due by July 19th*
Please email amy.thewildtemple@gmail.com to apply directly to the course facilitator.
Payment to be made via Paypal or through Venmo to Amy-Branum-1.
Please contact Amy if you wish to pay by Cash or Check.
—
Teacher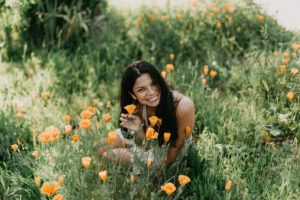 Amy Branum
Amy Branum, AHP, RH (AHG) is an Herbalist, Ayurvedic practitioner, flower essence therapist, and mother with a deep passion for plants, their medicine, and the profound transformations they can inspire in us. She holds a bachelors degree in Biology, is a registered Herbalist with the American Herbalist Guild and has been working intimately with herbal medicine since 2000. Amy is currently the lead teacher for the herbal programs at The Wild Temple School of Yoga + Herbal Wisdom. She maintains a clinical practice, Lasya Wellness & Vitality, at the Integrated…
Learn more about Amy Branum