Herbal Foundations for Empowered Health
With Amy Branum
November 4 - December 9, 2019
This is a 6-week, online introductory course into the world of Herbalism. It is meant to provide a foundational basis on how to use herbs to assist with our most common needs. Many remedies and recipes are given while also providing a deeper understanding of how the herbs work and how they can be used for different applications.
—
Students will acquire a strong understanding of the holistic view of illness and the body and ideal food choices are always included. This class empowers the students to take charge of their health, to acquire more freedom in assessing their bodies and bringing them back into balance.
—
While these classes are great for beginner herbalists, the class provides enough depth to satisfy intermediate level herbalists. Classes are fun and relatable for everyone and you get to learn from the comfort of your own home!
—
Classes topics are as follows:
Plant actions & Energetics
Daily Nutritive teas & the art of tea making
Herbs for Healthy Digestion
Herbs for the Immune System
Herbs for Stress
Urinary & Primary Reproductive Health
Bonus classes:
1. Introduction to Ayurveda
2. Seeing Plants: an Introduction to plant identification
—
This class can be used as a primer for the Level 2 Community Herbalism course.
Local students and students willing to travel can take a hands-on medicine making class at The Wild Temple School of Yoga & Herbal Wisdom, or choose to take the separate online class.
—
—
Classes run through November-December on Monday evenings: 6-9pm, over 6 weeks.
The classes will be offered through the Zoom live webinar platform.
—
TO APPLY:
Total class cost: $240  *Registrations due by October 30*
Please email amy.thewildtemple@gmail.com to apply directly to the course teacher.
Payment to be made via Paypal or through Venmo to Amy-Branum-1.
Please contact Amy if you wish to pay by Cash or Check.
Additionally, you may apply for and pay using PayPal Credit (6 mo.s interest free + 2.9% processing fee). If you are interested in this option, please mention this in your initial email to Amy.
—
Teacher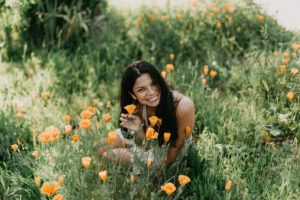 Amy Branum
Amy Branum, AHP, RH (AHG) is an Herbalist, Ayurvedic practitioner, flower essence therapist, and mother with a deep passion for plants, their medicine, and the profound transformations they can inspire in us. She holds a bachelors degree in Biology, is a registered Herbalist with the American Herbalist Guild and has been working intimately with herbal medicine since 2000. Amy is currently the lead teacher for the herbal programs at The Wild Temple School of Yoga + Herbal Wisdom. She maintains a clinical practice, Lasya Wellness & Vitality, at the Integrated…
Learn more about Amy Branum