Community Herbalism (224hr)
With Amy Branum
August 14, 2019 - January 22, 2020
Herbal Education through the lens of Ayurveda…
Community Herbalism is the second in a 3 course series that make up the Herbal Certification program at The Wild Temple School. This course is intended to take the student's herbal education beyond the beginner level. With a strong basis in the Ayurvedic approach to herbs, each class will focus on the anatomy and physiology of the different body systems, the states of imbalance and disease that affect those systems, and how to use herbs to aid in the healing process.
Classes will also include advanced medicine making techniques and additional aspects of natural healing. Students must be prepared to absorb a lot of information! In order to join this class, a strong herbal foundation education is required — students must have taken Grassroots Herbalism or an equivalent course. An interview is required to be accepted into the course.
**New this session** Long distance classes are available!
Please contact Amy for more information..
View the 2019 class Syllabus HERE
—
Classes run every Wednesday evening @ the Wild Temple from 5:30-8:30pm
Weekend intensives: August 24/25; September 14/15; October 12/13; November 9/10; December 14/15.
To Find Out More, schedule A FREE 15 MIN CHAT with AMY: CLICK HERE
Community Herbalism is the second of three herbalist certification courses offered through The Wild Temple School. To learn more about Level 1: Grassroots Herbalism (offered 2 times per year, in the Spring and in the Fall) and Level 3: Clinical Herbalist, (offered every other year starting in 2020) click HERE.
—
TO APPLY:
Please email amy.thewildtemple@gmail.com to apply directly to the teacher.
Payment to be made via Paypal or with Venmo to Amy-Branum-1.
Please contact Amy if you wish to pay by Cash or Check.
Additionally, you may apply for and pay using PayPal Credit (6 mo.s interest free + 2.9% processing fee). If you are interested in this option, please mention this in your initial email to Amy.
Teacher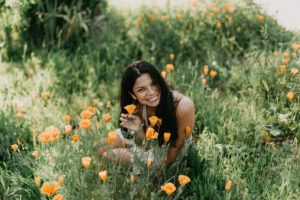 Amy Branum
Amy Branum, AHP, RH (AHG) is an Herbalist, Ayurvedic practitioner, flower essence therapist, and mother with a deep passion for plants, their medicine, and the profound transformations they can inspire in us. She holds a bachelors degree in Biology, is a registered Herbalist with the American Herbalist Guild and has been working intimately with herbal medicine since 2000. Amy is currently the lead teacher for the herbal programs at The Wild Temple School of Yoga + Herbal Wisdom. She maintains a clinical practice, Lasya Wellness & Vitality, at the Integrated…
Learn more about Amy Branum