Spirit of Ireland: Plant Wisdom Retreat
With Brooke Sullivan and Lupo Passero
August 3 - 9, 2019
Come, join us and explore the Sacred Emerald Isle on our 2019 Ireland retreat with Herbalists and Flower Essence Practitioners Brooke Sullivan & Lupo Passero.  We are excited to share our great grandmother's birthplace with you and to explore these ancient lands of magic and gentle mysticism, quite a nurturing seat of Soul to be found on the planet.
This retreat is a collaboration between The Wild Temple & Twin Star Tribe: two amazing, groundbreaking schools spanning from California to Connecticut, offering an exciting range of classes, programs, workshops and retreats around the world.
Join us for this adventure of a lifetime & discover for yourself the magic of Ireland's great heart.
This trip is perfect for all levels of herbal experience; whether you are a beginner, the "budding" herbalist or if you're an experienced herbalist and would like a deeper understanding of sacred plant medicine. Each day will include time with our herbal allies, interaction with the local plants and time for exploring the rich history of this sacred land. At the end of this tour, each participant will be awarded a Certificate of Completion to commemorate what we have discovered and learned on this trip.
View more details of the Itinerary HERE.
Teachers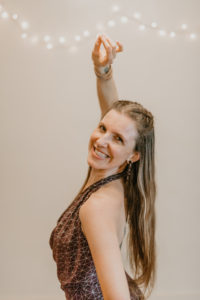 Brooke Sullivan
Brooke Sullivan BA, e-RYT500 is an herbal yogini, writer, retreat leader, practitioner and educator of the Science and Philosophy of Sri Vidya (ParaYoga) Tantra. She is the director of The Wild Temple School of Yoga and Herbal Wisdom and lead teacher of the Wild Temple's 500hr. yoga training program. An initiate of the Himalayan Sages, her passion is to empower and to embody the sacred in all aspects of life and her mission is to empower people…sometimes even, radically…to step into their highest, healthiest most powerful selves. Brooke's dedication to yoga and the healing arts has been cultivated with…
Learn more about Brooke Sullivan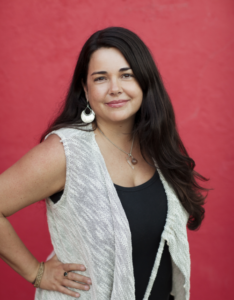 Lupo Passero
Intimately connected with the plant world from an early age, Lupo Passero has studied botanical medicine from a variety of perspectives. A mother twice blessed, Lupo has a first hand passion for helping the family enjoy healthy and holistic experiences with pregnancy, childbirth, children and teenagers! Her humble beginning with herbs and flower essences as a young mother in the 90's inspired her to learn and go on to teach others. Lupo spent over a decade developing an intimate relationship to the diverse medicinal plants of the Appalachians Mountains of North…
Learn more about Lupo Passero