Alchemy + Kundalini (100hr) 2019
With Brooke Sullivan
September 12 - November 21, 2019
This experience is like a Lotus Flower. Each day a petal opens, until each of us… Lotus-beings…become fully opened.
-B. Gabriel, 2016.
The Alchemy + Kundalini 100hr. curriculum is an advanced yoga training immersion within The Wild Temple's advanced yoga teacher studies program — Sage Wisdom.
Students who take this course along with two others offered in the Sage Wisdom series, are eligible to be certified at the 500 hour level through Yoga Alliance. It is required that students have at least a basic steady spiritual practice and foundational knowledge of yoga to attend. A practice of at least 2 years of yoga and/or meditation is highly recommended.
The Wild Temple will be offering this course as part of the regular YTT programming in the Fall semester this year. The dates will be every Thursday from September 12 – November 21, 10AM – 5PM each week.
More details HERE.
For some, this will be the final 100hr component of your 500hr program. If you have previously attended this course, you are welcome to return @ 50% off the standard price, use the code repeat1/2off at checkout.
Overview of Topics Covered:
The Twilight Language of the Sages
Herbal Alchemy
Sri Vidya Tantra vs. Kundalini
Laya Yoga (the dissolution of the elemental forces of nature, emotion and mind held within the chakras)
Fire Ceremony
Secret (hidden) cave practices of the Tantrics
Earth, Sun/Moon/Fire
Vichara; Active Self Inquiry
Yoga Nidra & Sankalpa Shakti
Siva Sankalpa Suktam
Meditation
Mantra Jappa
Overview of Kundalini vs. Prana Shakti
Devi Sadhana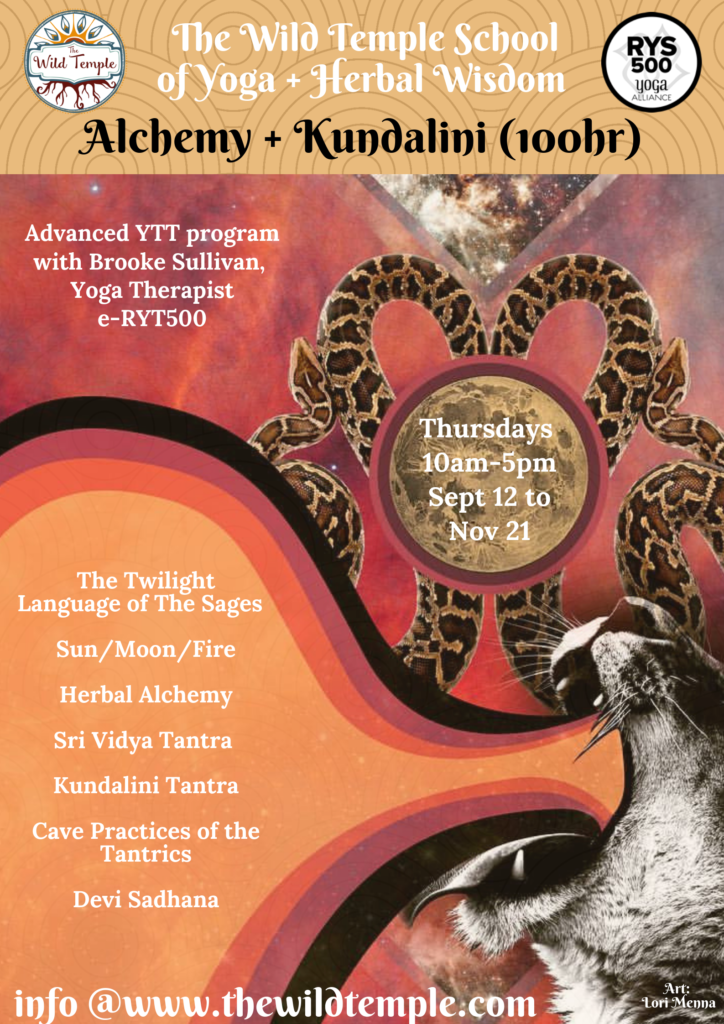 Teacher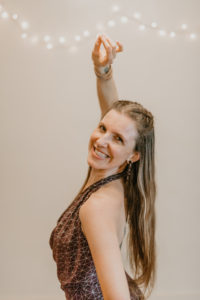 Brooke Sullivan
Brooke Sullivan BA, e-RYT500 is an herbal yogini, writer, retreat leader, practitioner and educator of the Science and Philosophy of Sri Vidya (ParaYoga) Tantra. She is the director of The Wild Temple School of Yoga and Herbal Wisdom and lead teacher of the Wild Temple's 500hr. yoga training program. An initiate of the Himalayan Sages, her passion is to empower and to embody the sacred in all aspects of life and her mission is to empower people…sometimes even, radically…to step into their highest, healthiest most powerful selves. Brooke's dedication to yoga and the healing arts has been cultivated with…
Learn more about Brooke Sullivan