Flower Essence Practitioner Certification Course
With Brooke Sullivan and Amy Branum
August 17 - 19, 2018
Flower essences are vibrational remedies that assist in healing and evolutionary growth in the physical, mental and emotional realms. They are the perfect adjunct to holistic therapies such as Ayurveda, herbology, yoga therapy, acupuncture, and somatic psychology, as well as conventional professions such as teachers, counselors, nurse practitioners, and social workers. Flower essence therapy is a field that is currently growing exponentially, worldwide, and for a good reason. The flowers have tremendous healing potential that is unique, life-changing and reaches deeper into the subtle realms than many other healing modalities.
This foundational course will lay the groundwork for becoming a flower essence therapist. Students can expect to learn history, philosophy, the process of making flower essences from plant to bottle, preparing and distributing remedies, use of the materia medica, case studies, clinical experience, and mentor support. The course is broken down into a 3-day weekend at The Wild Temple Classroom in Grass Valley, California co-taught by Brooke + Amy, plus the option to continue with the clinical portion of the certification. The mentorship will be 4-months from September – December and will include monthly case study discussion meetings with the group and private mentor meetings with Brooke or Amy either in person or via phone/Zoom video conferencing. Certification through The Wild Temple School of Yoga + Herbal Wisdom.
Click HERE for more information including a snapshot of the 3-day weekend itinerary & audio/video content of Brooke talking about the course as well as her journey working, healing, and meditating with the flowers.
Brooke's Background in Flower Essence Therapy
Brooke Sullivan has been a flower essence practitioner since 2000, largely devoting much of her time getting to know each plant and each remedy, one at a time. Her lineage of study comes from an amalgam of the Bach repertoire case studies as well as the flowers of Flower Essence Society (FES). Since earning her professional certification with FES in 2012, Brooke has incorporated some flower essence training into each of her yoga teacher training courses in Grass Valley, and has been bringing a group of these students to tour the Terra Flora Gardens each year and meet Patricia Kaminski and Richard Katz, founders of FES.
Now, after decades of meditating with and studying the plants, the plants themselves have inspired Brooke to offer this course. She hopes that in bringing this information forward, students will begin to reclaim their own empowerment for health as well go out and practice healing with this potent medicine in their own communities.
Amy's Background in Flower Essence Therapy
Amy has been working with flower essences in her personal and professional life for over 18 years. Her enthusiasm for them comes a from fascination and respect for how they have changed her life and the lives of her clients. Their ability to create more ease in healing from emotional issues and those limitations that hold people back from living at their fullest potential is what makes her so delighted to share this work.
Teachers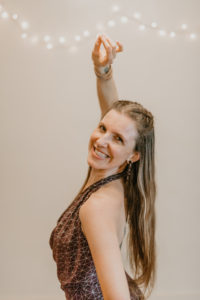 Brooke Sullivan
Brooke Sullivan BA, e-RYT500 is an herbal yogini, writer, retreat leader, practitioner and educator of the Science and Philosophy of Sri Vidya (ParaYoga) Tantra. She is the director of The Wild Temple School of Yoga and Herbal Wisdom and lead teacher of the Wild Temple's 500hr. yoga training program. An initiate of the Himalayan Sages, her passion is to empower and to embody the sacred in all aspects of life and her mission is to empower people…sometimes even, radically…to step into their highest, healthiest most powerful selves. Brooke's dedication to yoga and the healing arts has been cultivated with…
Learn more about Brooke Sullivan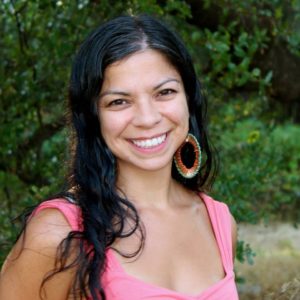 Amy Branum
Amy Branum is an herbalist, Ayurvedic practitioner, flower essence therapist, and mother with a deep passion for plants, their medicine, and the profound transformations they can inspire. Amy holds a bachelors degree in Biology and has been working with herbal medicine since 2000. She is currently the lead teacher for the herbal programs at The Wild Temple School of Yoga + Herbal Wisdom. She maintains a clinical practice, Lasya Wellness & Vitality, at the Integrated Ayurveda Clinic in Grass Valley, CA, to help clients of all ages to achieve their…
Learn more about Amy Branum