Flower Essence Practitioner Certification Course + Clinical Mentorship
With Brooke Sullivan, Daisy Marquis and Amy Branum
July 13 - 15, 2018
Flower essences are vibrational remedies that assist in healing and evolutionary growth in the physical, mental and emotional realms. They are the perfect adjunct to holistic therapies such as Ayurveda, herbology, yoga therapy, acupuncture, and somatic psychology, as well as conventional professions such as teachers, counselors, nurse practitioners, and social workers. Flower essence therapy is a field that is currently growing exponentially, worldwide, and for a good reason. The flowers have tremendous healing potential that is unique, life-changing and reaches deeper into the subtle realms than many other healing modalities.
This foundational course will lay the groundwork for becoming a flower essence therapist. Students can expect to learn history, philosophy, the process of making flower essences from plant to bottle, preparing and distributing remedies, use of the materia medica, case studies, clinical experience, and mentor support. The course is broken down into a 3-day weekend at The Wild Temple Classroom in Grass Valley, California, plus the option to continue with the clinical portion of the certification: a 4 month internship August – November. This internship will include 3 hrs/month of clinical mentorship broken into 2 hours of case study discussion with the group and a 1-hour private meeting with your mentor (Brooke, Amy Branum or Daisy Marquis) either in person or via phone/Zoom video conferencing. Certification through The Wild Temple School of Yoga + Herbal Wisdom.
Brooke's Background in Flower Essence Therapy
Brooke Sullivan has been a flower essence practitioner since 2000, largely devoting much of her time getting to know each plant and each remedy, one at a time. Her lineage of study comes from an amalgam of the Bach repertoire case studies as well as the flowers of Flower Essence Society (FES). Since earning her professional certification with FES in 2012, Brooke has incorporated some flower essence training into each of her yoga teacher training courses in Grass Valley, and has been bringing a group of these students to tour the Terra Flora Gardens each year and meet Patricia Kaminski and Richard Katz, founders of FES.
Now, after decades of meditating with and studying the plants, the plants themselves have inspired Brooke to offer this course. She hopes that in bringing this information forward, students will begin to reclaim their own empowerment for health as well go out and practice healing with this potent medicine in their own communities.
Teachers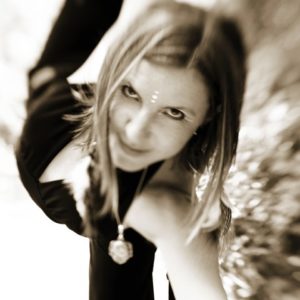 Brooke Sullivan
Brooke Sullivan BA, e-RYT500 is an herbal yogini, writer, retreat leader, practitioner and educator of the Science and Philosophy of Sri Vidya (ParaYoga) Tantra. She is the director of The Wild Temple School of Yoga and Herbal Wisdom and lead teacher of the Wild Temple's 500hr. yoga training program. An initiate of the Himalayan Sages, her passion is to empower and to embody the sacred in all aspects of life and her mission is to empower people…sometimes even, radically…to step into their highest, healthiest most powerful selves. Brooke's dedication to yoga and the healing arts has been cultivated with…
Learn more about Brooke Sullivan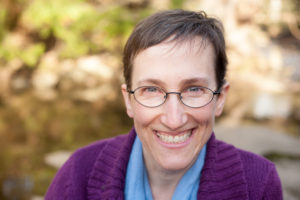 Daisy Marquis
Daisy has been facilitating growth in awareness and vibrant health for students and clients in the Asheville area for 20 years, through yoga, energy healing, meditation, and holistic herbalism. Her special focus is Subtle Herbalism, exploring the deeper dynamics between the natural world and humanity, particularly the power plants have to assist us in becoming ever more awake, aware, conscious and responsible citizens of Earth. Daisy lives with her family in Black Mountain and teaches through the Appalachian School of Holistic Herbalism and The Wild Temple.
Learn more about Daisy Marquis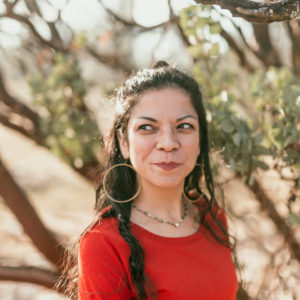 Amy Branum
Amy is an herbalist, Ayurvedic practitioner, and flower essence therapist. She holds a bachelors degree in Biology, a graduate degree from the California College of Ayurveda, and has been working with herbal medicine for 15 years. Amy has also developed and provided herbal remedies to people around the US through her body care company Boutique Botanika. Amy currently teaches herbal classes and has a clinical practice, Lasya Wellness & Vitality, in Nevada City, CA.
Learn more about Amy Branum