Free Plant Walks w The Wild Temple
With Amy Branum, Brooke Sullivan and Abby Cerino
May 25 - June 22, 2019
Join The Wild Temple community for a free plant education walk, every week on Saturdays!
Walks will be held at a different location each week and may include plant identification, flower essence education, herbal lore, and meditation. Attendees will meet at The Wild Temple Classroom to caravan to that day's location. Walks will be a level 1 – 2 difficulty at some of our familiar and beloved local places, and will be led by Amy Branum, Brooke Sullivan and Abby Cerino. Check the Facebook event page each week for details on location, teacher, etc.
Please note: We are allowing for the length of the excursion each week to vary depending on location, student needs, etc. However, we will plan to be home by 6pm at the latest on any given day.
Teachers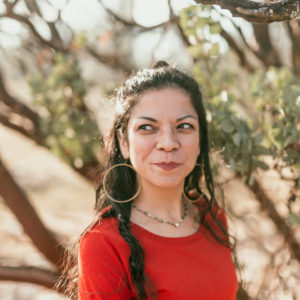 Amy Branum
Amy Branum is an herbalist, Ayurvedic practitioner, flower essence therapist, and mother with a deep passion for plants, their medicine, and the profound transformations they can inspire. Amy holds a bachelors degree in Biology and has been working with herbal medicine since 2000. She is currently the lead teacher for the herbal programs at The Wild Temple School of Yoga + Herbal Wisdom. She maintains a clinical practice, Lasya Wellness & Vitality, at the Integrated Ayurveda Clinic in Grass Valley, CA, to help clients of all ages to achieve their…
Learn more about Amy Branum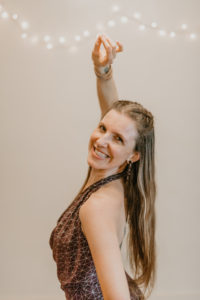 Brooke Sullivan
Brooke Sullivan BA, e-RYT500 is an herbal yogini, writer, retreat leader, practitioner and educator of the Science and Philosophy of Sri Vidya (ParaYoga) Tantra. She is the director of The Wild Temple School of Yoga and Herbal Wisdom and lead teacher of the Wild Temple's 500hr. yoga training program. An initiate of the Himalayan Sages, her passion is to empower and to embody the sacred in all aspects of life and her mission is to empower people…sometimes even, radically…to step into their highest, healthiest most powerful selves. Brooke's dedication to yoga and the healing arts has been cultivated with…
Learn more about Brooke Sullivan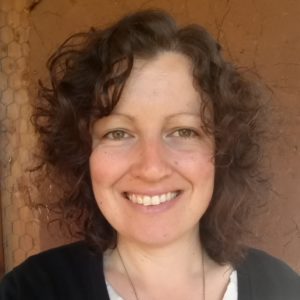 Abby Cerino
Abby Cerino is an enthusiastic Guide and Yoga Teacher with a passion for supporting people in healing their relationships with themselves and nature. Originally from Pennsylvania, she moved West looking for her mountain home, which she has found in Nevada County. She has spent the last 8 years living in Truckee and Grass Valley, growing in her connection to this place through adventure and plant studies with the Blue Wind School of Botanical Studies and currently the Green Medicine Herb School, studying under Teller Fenner and Kathi Keville, respectively. She…
Learn more about Abby Cerino