Integrative Herbalism (224hr)
With Amy Branum
July 23 - December 3, 2018
Herbal Education through the lens of Ayurveda…
Integrative Herbalism (formerly Community Herbalist) is the second in a 3 course series that make up the Herbal Certification program at The Wild Temple School. This course is intended to take the student's herbal education beyond the beginner level. With a strong basis in the Ayurvedic approach to herbs, each class will focus on the anatomy and physiology of the different body systems, the states of imbalance and disease that affect those systems, and how to use herbs to aid in the healing process. Classes will also include advanced medicine making techniques and additional aspects of natural healing. Students must be prepared to absorb a lot of information! In order to join this class, a strong herbal foundation education is required — students must have taken Grassroots Herbalism or an equivalent course. An interview is required to be accepted into the course.
Integrative Herbalism is the second of three herbalist certification courses offered through The Wild Temple School. To learn more about Level 1: Grassroots Herbalism and Level 3: Clinical Herbalist, click HERE.
Teacher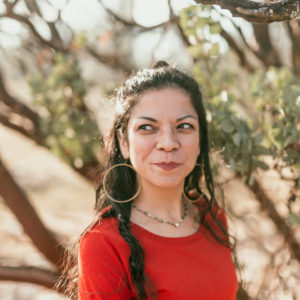 Amy Branum
Amy is an herbalist, Ayurvedic practitioner, and flower essence therapist. She holds a bachelors degree in Biology, a graduate degree from the California College of Ayurveda, and has been working with herbal medicine for 15 years. Amy has also developed and provided herbal remedies to people around the US through her body care company Boutique Botanika. Amy currently teaches herbal classes and has a clinical practice, Lasya Wellness & Vitality, in Nevada City, CA.
Learn more about Amy Branum