Grassroots EAST Intro to Herbalism (56hr)
With Daisy Marquis
April 12 - June 7, 2018
Holistic Herbal Education for Self-Healing
Grassroots is a comprehensive introduction to integrative herbalism and holistic living. Students will enjoy hours of spring sunshine at the beautiful Sacred Mountain Sanctuary in Candler NC, while learning the fundamentals of health, healing and self awareness. We will explore many forms of  medicine making easily incorporated into the kitchen, as well as  native plants of the woods and fields, flower essences, energy anatomy and an introduction to Ayurveda. We will also look into the systems of the body and the herbal remedies and lifestyle practices that support them, including the digestive, nervous, circulatory, urinary, generative and immune systems. Students leave the class with a plentiful basket of skills and herbal allies, and the confidence to safely incorporate them into daily practices for self healing and supporting the family. Due to the nature and location of the class, students need to be able to make a moderately vigorous walk through the woods (uneven terrain) during each class.
Class topics:
History of Herbalism
Energy Anatomy Overview
Plant Actions + Energetics
Intro to Ayurveda
Digestion as a Foundation of Health
Herbs for: Urinary, Heart, Digestive, Generative, & Immune System Health
Medicine Making: Aqueous + Alcohol Extracts, Teas, Tinctures, Churnas, Oils + Syrups
Intro to Flower Essences
Intro to Aromatherapy
Grassroots East 2018 is the first class being offered in The Wild Temple School's new bi-location, Asheville, North Carolina! Grassroots East will follow the same material being taught in Grassroots West class taught in California, but with a different teacher, Daisy Marquis, a long-standing beloved guest teacher for The Wild Temple, who co-leads the annual 100hr. Yoga Retreat to India each year! Eventually, Daisy hopes to bring all three of The Wild Temple School's Herbalism Certificate Courses to North Carolina! Click HERE to learn more about Level 2: Integrative Herbalism and Level 3: Clinical Herbalist taught in California!
Teacher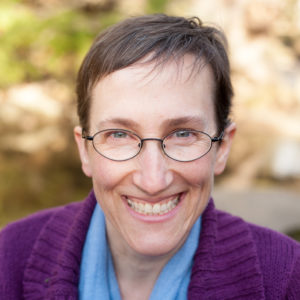 Daisy Marquis
Daisy has been facilitating growth in awareness and vibrant health for students and clients in the Asheville area for 20 years, through yoga, energy healing, meditation, and holistic herbalism. Her special focus is Subtle Herbalism, exploring the deeper dynamics between the natural world and humanity, particularly the power plants have to assist us in becoming ever more awake, aware, conscious and responsible citizens of Earth. Daisy lives with her family in Black Mountain and teaches through the Appalachian School of Holistic Herbalism and The Wild Temple.
Learn more about Daisy Marquis