Grassroots WEST Intro to Herbalism (56hr)
With Amy Branum
April 7 - May 20, 2018
Holistic Herbal Education for Self-Healing
This class gives the power back to the people! Whether your intention is to heal yourself or help your family and community, this class provides a solid foundation for your herbal education and how to incorporate herbal medicine into your life. In this introductory series, we will spend many hours doing hands-on, experiential work with the plants. Students will learn herbal safety, how to identify plants for wildcrafting, many herbal remedies, and medicine making techniques.  
"Learning to assess what is happening with our bodies and knowing appropriate remedies for that is a right and knowledge that we should all have." -Amy
Class topics:
History of Herbalism
Energy Anatomy Overview
Plant Actions + Energetics
Intro to Ayurveda
Digestion as a Foundation of Health
Herbs for: Urinary, Heart, Digestive, Generative, & Immune System Health
Medicine Making: Aqueous + Alcohol Extracts, Teas, Tinctures, Churnas, Oils + Syrups
Intro to Flower Essences
Intro to Aromatherapy
Grassroots Herbalism is the first in a series of 3 herbalist certification courses offered through The Wild Temple School. To learn more about Level 2: Integrative Herbalism and Level 3: Clinical Herbalist, please click HERE.
Teacher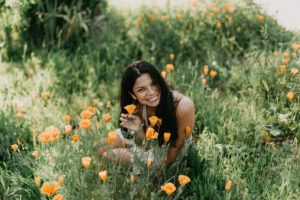 Amy Branum
Amy Branum, AHP, RH (AHG) is an Herbalist, Ayurvedic practitioner, flower essence therapist, and mother with a deep passion for plants, their medicine, and the profound transformations they can inspire in us. She holds a bachelors degree in Biology, is a registered Herbalist with the American Herbalist Guild and has been working intimately with herbal medicine since 2000. Amy is currently the lead teacher for the herbal programs at The Wild Temple School of Yoga + Herbal Wisdom. She maintains a clinical practice, Lasya Wellness & Vitality, at the Integrated…
Learn more about Amy Branum