India Retreat: Kundalini Shakti and Alchemy of Mind (100hr. YTT) Winter 2017
With Brooke Sullivan and Daisy Marquis
February 10 - 23, 2017
In the beloved and timeless cities of Rishikesh & Haridwar treat yourself to the magic of Kundalini Shakti and Alchemy of Mind. 
Settled in comfort and away from the city center, we will dedicate time to ancient, transformational practices of The Himalayan Sages. Each day we build and nourish our spiritual health & vitality with home cooked Ayurvedic meals, yoga, meditation & chanting. Our practices are on the rooftops overlooking the sacred river Ganga, and we will enjoy chai tea breaks, Ayurvedic cooking lessons with our family & temple visits. Our hosts are the lovely women of the Johari House, Seema and Anu, the descendants of Sri Harish Johari, famous author, painter & tantric yogi.
This retreat includes temple tours in ancient, shakti-filled sites in two sacred cities, Rishikesh and Haridwar. In practical experience we will embrace the heart of Tantric Sadhana-which is the practice of weaving & integrating wisdom, power & bliss.  We will visit Swami Rama's Ashram, Vasishta's Cave along the beaches of the Ganga, the Sri Yantra Temple, Maa Chandi Devi Temple (Chamunda), Maha Mrityunjaya Healing Temple, the sacred Rudraksha Tree of the Hari Har Ashram and Daksha Mandir-Temple Complex (including the 1st natural Shiva Lingham in the world, the 10 Wisdom Goddesses (Maha Vidyas) and a Saturn Temple.
For ceremony & song we will engage in special Aarthi (Fire Worship) to Maa Ganga and Private Group fire ceremonies in the Mother Temples.
This retreat includes all accommodations, practices & supplies, travel to and from New Delhi airport & the temples, cooking lessons, and 3 DAILY delicious home cooked Ayurvedic meals. Each person will go home transformed for the better… forever.
YOGA TEACHER TRAINING MODULE (100hrs!)
The Yoga portion is part of The Sage Apprenticeship Teacher Training: Kundalini Shakti and Alchemy of Mind. It offers 100hr. certification towards a 500hr. YTT certificate. Click Here for a Review of the Programs. Students will receive practices prior to our time in India, to meet the necessary hours for Yoga Alliance certification.
5. Kundalini Shakti and the Alchemy of Mind
This immersion is an advanced tier of the Wild Temple's Yoga School Program, the Sage Apprenticeship and it is required that a student have a steady spiritual practice/foundational knowledge to attend. A practice of at least 2 years of Yoga or Meditation prior to this training is highly recommended.
Kundalini Shakti & Alchemy of Mind Overview:
The Twilight Language of the Sages
The 6 Gems of ParaYoga
Sri Vidya Tantra vs. Kundalini
Laya Yoga (the dissolution of the elemental forces of nature, emotion and mind held within the chakras)
Prana & Cranio Rhythms: Sacred Touch Into the River of Life
Secret (hidden) cave practices of the Tantrics
Earth, Sun/Moon/Fire
Vichara; Active Self Inquiry
Yoga Nidra & Sankalpa Shakti
Siva Sankalpa Suktam
Meditation
Mantra Jappa
Overview of Kundalini vs. Prana Shakti
Devi Sadhana
Fire Ceremonies
Teachers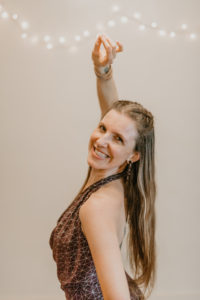 Brooke Sullivan
Brooke Sullivan BA, e-RYT500 is an herbal yogini, writer, retreat leader, practitioner and educator of the Science and Philosophy of Sri Vidya (ParaYoga) Tantra. She is the director of The Wild Temple School of Yoga and Herbal Wisdom and lead teacher of the Wild Temple's 500hr. yoga training program. An initiate of the Himalayan Sages, her passion is to empower and to embody the sacred in all aspects of life and her mission is to empower people…sometimes even, radically…to step into their highest, healthiest most powerful selves. Brooke's dedication to yoga and the healing arts has been cultivated with…
Learn more about Brooke Sullivan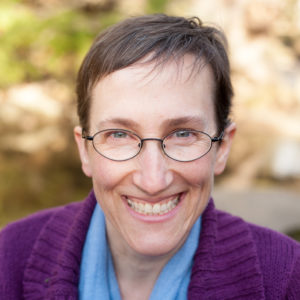 Daisy Marquis
Daisy has been facilitating growth in awareness and vibrant health for students and clients in the Asheville area for 20 years, through yoga, energy healing, meditation, and holistic herbalism. Her special focus is Subtle Herbalism, exploring the deeper dynamics between the natural world and humanity, particularly the power plants have to assist us in becoming ever more awake, aware, conscious and responsible citizens of Earth. Daisy lives with her family in Black Mountain and teaches through the Appalachian School of Holistic Herbalism and The Wild Temple.
Learn more about Daisy Marquis