Yoga + Herb School Programs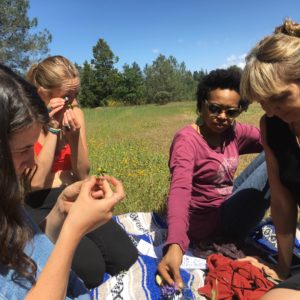 With Amy Branum
May 23 - July 25, 2018
TBA - we will meet at The Wild Temple classroom in Grass Valley and caravan to each location
This class is for anyone interested in learning to identify the plants local to the Grass Valley foothills area. Classes will be held at various field locations and focus on plant and plant family identification as well as mastering the field guide. Students will also learn to distinguish certain local plant species that have medicinal and other useful purposes.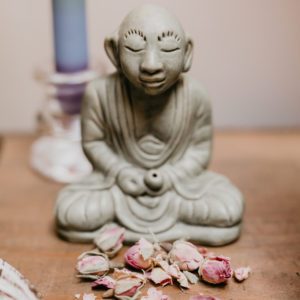 With Brooke Sullivan and Amy Branum
August 17 - 19, 2018
The Wild Temple School of Yoga + Herbal Wisdom in Grass Valley, CA
This foundational course will lay the groundwork for becoming a flower essence therapist. Students can expect to learn history, philosophy, the process of making flower essences from plant to bottle, preparing and distributing remedies, use of the materia medica, case studies, clinical experience, and mentor support. The course is broken down into a 3-day weekend at The Wild Temple Classroom in Grass Valley, California, plus the option to continue with the clinical portion of the certification: a 4 month internship August - November. This internship will include 3 hrs/month of…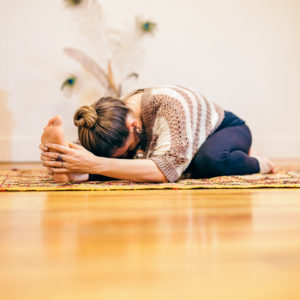 With Brooke Sullivan
September 11 - November 20, 2018
The Wild Temple School of Yoga + Herbal Wisdom in Grass Valley, CA
Yoga of Ayurveda (100hr) is one of two modules that make up The Wild Temple School of Yoga + Herbal Wisdom's 200hr. foundational yoga teacher training course. Students who take this module along with Roots of Tantra (100hr) may be certified at the 200hr. level through Yoga Alliance. In this module, students will learn the basic framework, foundational practices, and teachings of both Tantric Hatha Yoga and Ayurveda.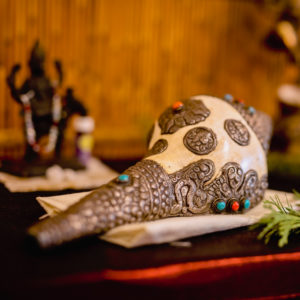 With Brooke Sullivan
September 13 - November 29, 2018
The Wild Temple School of Yoga + Herbal Wisdom in Grass Valley, CA
Overview of Topics The Twilight Language of the Sages The 6 Gems of ParaYoga Sri Vidya Tantra vs. Kundalini Laya Yoga (the dissolution of the elemental forces of nature, emotion and mind held within the chakras) Prana & Cranio Rhythms: Sacred Touch Into the River of Life Secret (hidden) cave practices of the Tantrics Earth, Sun/Moon/Fire […]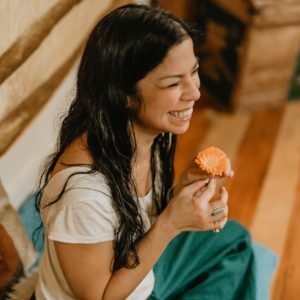 With Amy Branum
September 17, 2018 - January 14, 2019
The Wild Temple School Classroom
Integrative Herbalism (formerly Community Herbalist) is the second in a 3 course series that make up the Herbal Certification program at The Wild Temple School. This course is intended to take the student's herbal education beyond the beginner level. With a strong basis in the Ayurvedic approach to herbs, each class will focus on the anatomy and physiology of the different body systems, the states of imbalance and disease that affect those systems, and how to use herbs to aid in the healing process. Classes will also include advanced medicine…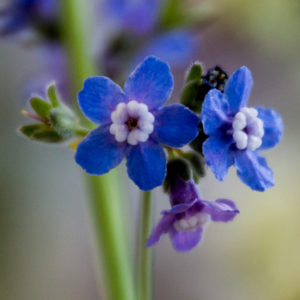 With Brooke Sullivan and Amy Branum
September 24 - December 21, 2018
Flower essence therapy is a field that is currently growing exponentially, worldwide, and for a good reason. The flowers have tremendous healing potential that is unique, life-changing and reaches deeper into the subtle realms than many other healing modalities. This clinical mentorship is designed to support people who have been studying or working with flower essences and want to broaden their skills and outreach.
With Brooke Sullivan and Seema Agarwal
January 16 - 29, 2020
Tamil Nadu, South India
At the heart of Tantric teachings is the understanding that the power inherent in the Cosmos is also within the body of the Individual. Our minds, conditioning & circumstances often prevent us from accessing this power, and so as a result we feel disconnected, distracted and disempowered. Practitioners of yoga & meditation with a good foundation of […]