Wild Temple Yoga is a Yoga Teacher Training Program taught by Brooke Sullivan through The Wild Temple School of Yoga + Herbal Wisdom. Yoga Alliance certified, this uniquely deep teacher training includes 850+ hours of practice and study, methodology, science, philosophy, and theory. The entire program is comprised of 100hr. modules, Tantric Hatha Yoga immersions rooted in Ayurveda & Vitalist Herbalism. Modules are typically offered as 3-month immersions meeting weekly in The Wild Temple Classroom in Grass Valley, California. Additionally, once, sometimes twice a year, Wild Temple Yoga goes abroad, typically to India, for an intensive two-week yoga retreat covering the material of one of the advanced 100hr. modules.
Students are attracted to Wild Temple Yoga to:
deepen their personal practice

expand and "connect the dots" in the knowledge of yogic wisdom (theory, practice, embodiment)

be part of a like-minded community

learn from a living lineage of Tantra Yoga

direct their lives in more courageous + meaningful ways

become Yoga Alliance (YA) certified at the 200 & 500hr. YTT (Yoga Teacher Training) level
200hr. Yoga Teacher Training / Foundational Studies
"Sage Roots" 
Wild Temple Yoga offers a foundational 200hr. YTT in two 100hr. modules. Together, these two modules satisfy the Yoga Alliance requirements to become a certified yoga teacher at the 200hr. level.
Please Note: Whether or not you wish to be a Yoga Alliance certified yoga teacher, a desire to teach is not required to fully participate in any of the 100hr. training modules and they can be taken in any order. 
Upcoming 200hr Certification Classes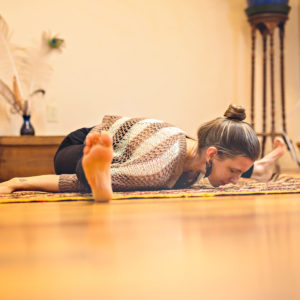 With Brooke Sullivan
March 10 - May 19, 2020

The Wild Temple School of Yoga + Herbal Wisdom in Grass Valley, CA

Roots of Tantra 100hr is one of two modules that make up The Wild Temple School's 200hr foundational yoga teacher training course. Students who take this module along with Yoga of Ayurveda 100hr may be certified at the 200hr level through Yoga Alliance. In this module, students will dive deeper beyond the basic framework and foundational practices offered in most yoga trainings, to explore the energetics of asana and how to craft a wisely sequenced, teachable practice, as well as be supported and encouraged to maintain a daily home practice.…



"With individual support and the company of like minds, Wild Temple Yoga will guide you towards your own growth and evolution while deepening relationships to both your inner and outer world."
- Brooke
500hr. Yoga Teacher Training / Advanced Studies

"Sage Wisdom" 
Wild Temple Yoga also offers several 100hr. advanced studies immersion modules that build upon the material covered in the 200hr. program. Students who take the 200hr. foundational training along with three advanced 100hr. modules are eligible to be certified by Yoga Alliance at the 500hr. level, currently the highest level of yoga certification available in the US.
Please Note: If you currently have a 200hr. certification or equivalent amount of study in yoga from another school, you may be eligible to start The Sage Yoga Teacher Training Program at the 500 hour level with a Sage Wisdom module. Please contact us at officeguru@thewildtemple.com to set up a meeting to discuss this possibility.
Upcoming 500hr Certification Classes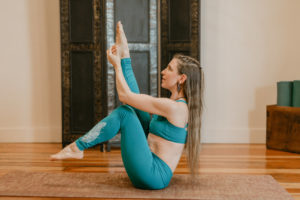 With Brooke Sullivan
March 12 - May 21, 2020

The Wild Temple School of Yoga + Herbal Wisdom in Grass Valley, CA

This immersion brings students deep into the realms of the subtle, working with and understanding the Tantric Science of Energy, Yoga Psychology and Nature Herself. Many of our classes are held outside, meeting with plants and the elements for a support and weaving in of Spiritual Herbalism and Flower Essence Therapy.


Please click HERE for an overview of each 100hr. class.
"Wild Temple Yoga is unique and powerful, dedicated to weaving ancient techniques of the living tradition of Himalayan Sages into modern life and enhancing the connection to nature while fostering self-empowerment, expansion of consciousness, and the radiance of a sage."
- Brooke
Perks for students enrolled in a Wild Temple Yoga 100hr. immersion:
Access to discount consultations and healing sessions with Brooke & guest teachers
Access to the "Sage Sangha" community events, facebook group, connections, etc!
Access to Brooke's master classes and local events with guest teachers/lecturers
"The Wild Temple is a shining gem in a very small town. A community of like-minded, wholesome people who are looking to make deep connections. The Wild temple School has brought me the knowledge to walk the earth with confidence and self-awareness. One of the main focuses of these rich teachings is "sukham and sthira," or steadiness and ease. I have come to know that having these attributes as teacher will bring your students closer to comfort. The Wild Temple School has given me a solid foundation to share my knowledge of yoga with others. It has given me the confidence to teach, and the awareness to guide others deeper. I highly recommend all of the programs this school has to offer. And the director, Brooke Sullivan, illuminates every person she comes into contact with. She will give you a window into the infinite depths of your mind, body and soul."
-J. Dyer, Nevada City, CA Wild Temple Yoga 2017-2018
Sign up for The Wild Temple newsletter for monthly yoga + herbal freebees & juicy updates!